"When you do things from your soul, you feel a river moving in you, a joy.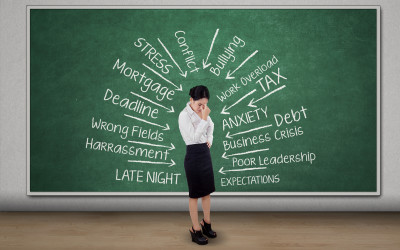 Stress and anxiety Fear and Possible Treatment Redefining Fear Stress ,anxiety & fear is an intense feeling of fear produced to an individual despite the absence of any real threat. This type of illogical fear influences even adults and circumstances that... read more
Testimonials
I have know Ali bhai for last 10 years. There is nothing that he can't do. He has helped me tremendously in all phases of my life. Recently, I was very stressed out before my nursing exam. So I approached him again. He listened to me and told me ok, don't worry now. Do your best in studying. On the exam day, he called me to make sure I was calm. And I went in confidently and came out with a big smile. I passed. I cannot thank him enough. It was matter of my life. My whole family cannot repay him for this. I will fully recommend him to anyone, who needs any kind of help. Ali bhai is God sent. If he says, Don't worry, it will be done, then it will be done for sure. Thanks Bhai for everything. You are always in our prayers. May Aalh bless you with all the happiness in this world. Ameen.
View My Other Testimonials
Does your heart need healing?
Do you experience one or more of the following?
A pattern of recurring problems?
Memories and thoughts that repeatedly bother you ?
Frequently feeling numb, overwhelmed, or sad ?
Feelings of shame, failure, and unworthiness ?
Avoidance of social situations and people ?
Unexpected outbursts of fear and/ or anger ?
Difficulty in experiencing God, who is love?
Emotional pain and absence of joy and peace ?
Loss or rejection you just can't "shake" ?
Trauma, such as abandonment, abuse, accidents, divorce, rape, death, war, disease ?
Being in an environment in which you suffer from the backlash of the above ?
Pain of watching someone suffer ?